The Latest Safari Highlands Ranch News
The Coast News Reports SPVPA's Pushback on SHR
Another powerful newspaper article about the Safari Highlands Ranch development battle. "It's still very rural land zoned for 27 houses. That's what they bought, that's their land and they are looking for a mechanism for which they can flip that into being worth, and...
SHR "Open House" at Escondido City Hall Nov. 7th
A lot of you have asked about the Safari Highlands Ranch "open house" at City Hall tomorrow - What is it? Are any decisions being made? Should you go? Here are the details: Tuesday, Nov. 7th from 4:30-7:00pm in the Mitchell Room at City Hall (201 N. Broadway,...
Angel Donor Update: We Did It!
And the magic number is....(drum roll, please)...$10,013.56! We reached our goal and will get the full donor match! Thank you to all who stepped up and made this possible. You are all amazing! Ok, now for a bit of perspective... For those who have taken a look at the...
Angel Donor Emerges
SPVPA is thrilled to announce that recent discussions and media coverage have inspired an angel donor to offer a dollar for dollar match on all donations received between today and Sunday, November 5th 2017...up to $5,000! Click here to be linked to our...
U-T Reports on SHR Draft EIR Release
Another good article in the San Diego Union-Tribune pointing out several issues that remain unresolved despite Safari Highlands Ranch, "the largest residential development to come before the Escondido City Council in decades," proceeding with the EIR release. "The...
How Can We Help Stop SHR?
SPVPA has come a long way. We started out as a small group of tenacious people with an idea about what community stewardship is all about, and have matured that idea into a non-profit organization pursuing meaningful outcomes throughout the San Pasqual...
Safari Highlands Ranch Draft EIR has been released!
The long-awaited draft of the Environmental Impact Report for the Safari Highlands Ranch development proposal has been released!  We know there is strong public opposition to this project and rest assured, it remains a top priority for SPVPA too. You can read the...
SHR Draft EIR Wait Continues
The most recent timeline projection for the SHR draft EIR ended on Monday 8/28/2017, so the SHR EIR is now delayed once again. However, we have heard from several sources that the EIR release is imminent; perhaps as early as next week. Of course, we have heard this...
SHR Vote Among Issues That Will Figure Heavily in 2018 Escondido City Council Elections
Interesting article in the San Diego Union-Tribune this weekend about Escondido's 2018 City Council election. It mentions several local issues that are expected to figure into voter turnout and candidate support, specifically mentioning Safari Highlands...
ECOC Submits SHR Opposition Letter
The Escondido Chamber of Citizens has submitted a strong letter of opposition to Safari Highlands Ranch. ECOC is the latest group to take a firm stand against this effort to circumvent the intended zoning (rural zoning for 27 houses to single family residential for...
Sierra Club Joins Opposition to SHR
SPVPA is pleased to announce Sierra Club has joined opposition efforts related to Safari Highlands Ranch. Sierra Club's San Diego Conservation Committee Chair has drafted a powerful letter (click HERE) detailing numerous concerns and their "resolute opposition" to...
Another SHR Project Update (May 2017)
Another SHR Project Update has been released by the City of Escondido. Click HERE to view it. Unfortunately, this most recent project update addressed to the SHR "Interested Groups and Individuals" email list, dated 5/11/17, and posted on the City's website, has not...
SHR EIR News (May 2017)
Unfortunately it seems the City of Escondido failed to send out an email to the SHR "interested parties" email list, again. SPVPA does our best to stay on top of SHR-related news & updates regardless, so we are passing along the recent EIR update we found. The...
California Chaparral Institute Joins Opposition to SHR
California Chaparral Institute is a 501(c)(3) nonprofit research and educational organization dedicated to the preservation and protection of native shrubland ecosystems. They are particularly concerned with the trend toward urban sprawl and leapfrog development in...
A Year Goes By Since Community Forum at San Pasqual Union Elementary School
February marked two years since the SHR developer held a community meeting with the impacted residents off Rockwood Road and Cloverdale Road (February 24 & 25, 2015). Today it has been a full year since the San Pasqual Union School District's community forum where...
The Draft EIR has been Released
The Draft Environmental Impact Report for Safari Highlands Ranch has just been released and we are digging through those documents now. As our team works their way through all the filings, we will be updating specific information below as well as on our Facebook and Twitter accounts. Stay tuned…
For those who have been asking for more visual details about the proposed project, see the image gallery below for an overlay of the SHR Draft EIR's Specific Plan Map on the impacted areas.  Please note: these images do not show any clearing, grubbing, cut slopes, fill slopes or other grading artifacts associated with moving more than 4.5 million cubic yards of Earth.
Beware Spin from Land Speculators and Commission-Based Real Estate Agents
No spin here. Just the facts. Let's begin.
There will be a significant amount of blasting and earthwork over the duration of construction.
"Although the precise extent of required blasting is unknown at this time, because of the hardness of on-site materials, a significant amount (estimated 50 percent) of the overall cut slopes would likely require some degree of blasting."  —SHR Draft EIR: Noise, Page 2.10-23
"Site grading would disturb approximately 360 acres and require approximately 4,773,850 cubic yards of earthwork over the duration of construction." —SHR Draft EIR: Noise, Page 2.10-26
"Rock crushing would also be required to process rock removed with project grading and blasting activities in order to reduce the material for engineered fill." —SHR Draft EIR: Project Description, Page 1.0-12
There will be significant and unavoidable impacts to air quality, noise and traffic.
"Implementation of the proposed project would result in significant and unavoidable impacts to air quality (construction phase only), noise (operational phase only), and traffic." —SHR Draft EIR: Executive Summary, Page ES-3
The construction of the fire station and northern emergency access road could be delayed until the project is half completed.
"Upon issuance of the 275th Certificate of Occupancy for the project, the Fire Station, the potable water tank (approximately 743,000 gallons), and grading and surface improvements for the northern emergency access road will have been completed." —SHR Draft EIR: Project Description, Page 1.0-11
There is no funding for the fire station going forward. Period.
"As of this time, there is no mechanism in place to fund personnel, maintenance, and operational costs. These costs would be subject to further negotiations between the City of Escondido and any other funding source it may identify, such as shared responsibility with other fire districts or municipalities that may also benefit from the fire station's location."  —SHR Draft EIR: Wildfire Hazards, Page 2.14-17
Furthermore, the fiscal analysis prepared by the developer estimates a surplus of ~$561,000 to the City as a result of sales tax, property tax and other revenue from SHR homeowners.
"As seen in the chart above, the Project is anticipated to generate a $561,820 surplus to the City on an annual basis, once the Project is fully developed." —Fiscal Impacts of Safari Highlands Ranch (2016), Section 6: FIA Summary and Conclusions, Page 6
HOWEVER, their analysis did not include the cost of ongoing staffing and maintenance.
"While Concordia will pay for the station, the millions of dollars needed to staff it with equipment, firefighters and paramedics over the coming years would be the city's responsibility." —San Diego Union Tribune: Decision nears on Safari Highlands project (10/28/2017)
There are no planned improvements for the school in the Draft EIR.
"However, at the time of EIR preparation, and although the original architect of the school has prepared phased plans for improvement to pick-up/drop-off and parking, no specific improvements have been agreed to, and accordingly such improvements are not proposed as part of the project application." —SHR Draft EIR: Project Description, Page 1.0-7
Traffic will nearly triple from 3,440 cars/day to 9,649 cars/day on Rockwood Road. —SHR Draft EIR: Traffic and Circulation, Figures 2.12-1 (existing) and 2.12-5 (proposed)
The Rockwood Road improvements consist of a light at the Cloverdale/Rockwood intersection as well as re-striping to make two left turn lanes at that light (that then merge back down to one lane) and perhaps a raised median.
"…the project would install a traffic signal (or alternatively, a roundabout) and restripe the westbound approach to provide one left turn lane and one shared left turn/right turn lane. The south leg of the intersection in the southbound direction would be restriped to provide an additional receiving lane for the traffic turning left from Rockwood Road. The addition of the traffic signal would improve the Rockwood Road/Cloverdale Road intersection to LOS A, which would result in a less than significant impact. In response to community input, and in an effort to retain the existing LOS on Rockwood Road, the project applicant would also construct a raised median or provide a second westbound thru lane along Rockwood Road between Cloverdale Road and San Pasqual Union Elementary. —SHR Draft EIR: Traffic and Circulation, Page 2.12-37
Other "improvements" are off-site and do not include plans to improve the safety or capacity of San Pasqual Road. —SHR Draft EIR: Traffic and Circulation, Pages 2.12-33 through 2.12-35
Looking for more facts? Please read the SHR Draft EIR. Everyone should read it.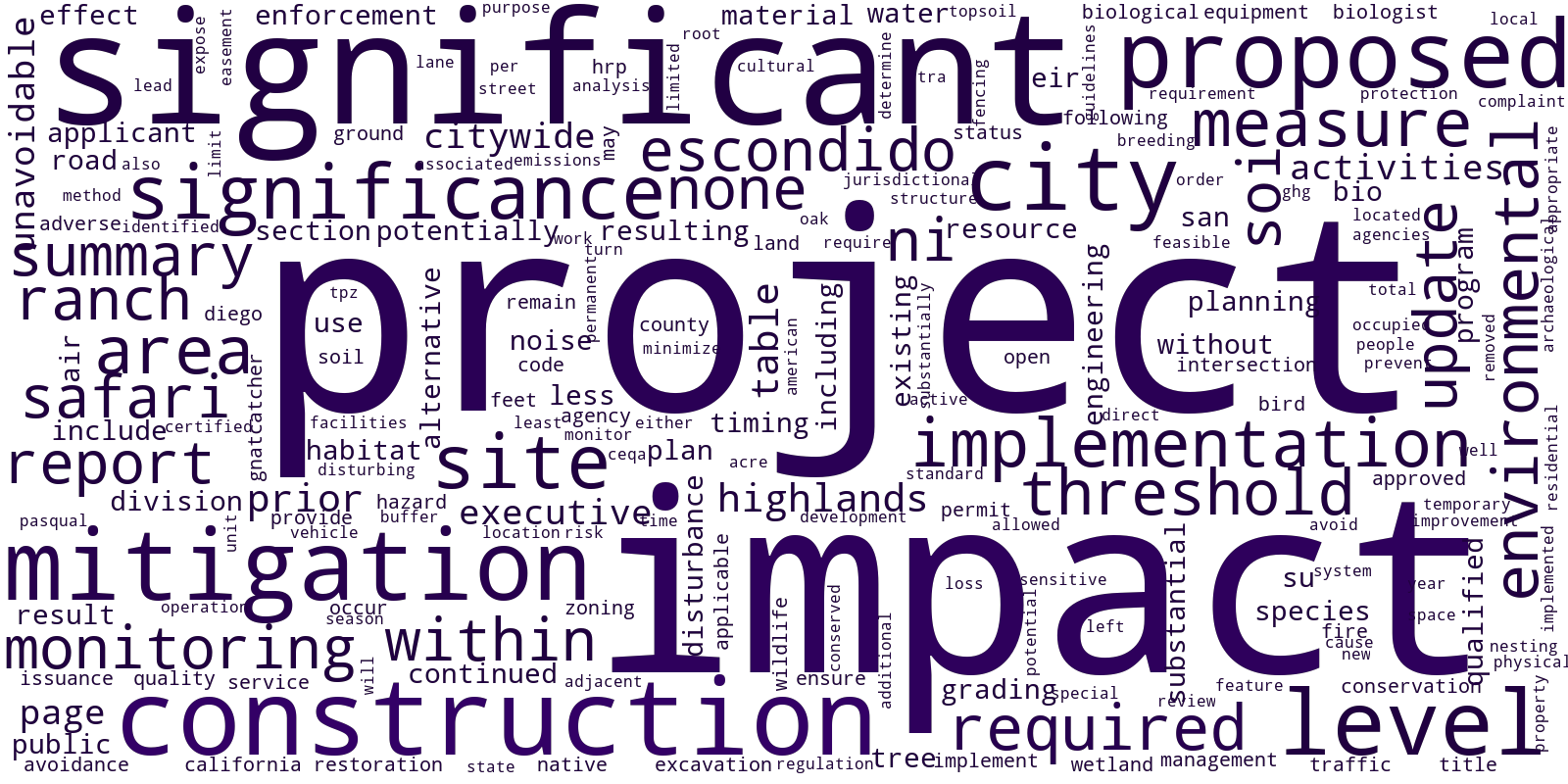 Why We Oppose Safari Highlands Ranch
The San Pasqual Valley Preservation Alliance is a tax-exempt 501(c)(3) nonprofit group that has organized to educate, protect and advocate for the ongoing preservation of the San Pasqual Valley, it's surrounding lands, habitats, resources and wildlife.  As a result, we are opposed to the Safari Highlands Ranch development plan, a sprawling 550 home development being proposed for the presently untouched lands on the east edge of the San Pasqual Valley, directly north of the world-famous San Diego Zoo Safari Park.  This biologically rich and diverse land is undeveloped and fairly inaccessible open space that is home to a variety of important habitats and wildlife.
This portion of the San Pasqual Valley currently belongs to the County of San Diego and is zoned for, at most, 27 dwellings. A developer, Concordia Homes, seeks to have this land annexed to the City of Escondido; a move that will remove the land from the environmental protections of the County, expand the number of allowed dwellings from 27 to 550, and risks significant and irreparable damage to existing habitat and wildlife.
The Safari Highlands Ranch plan is quintessential urban sprawl by spreading 550 homes in large pockets throughout a huge section of pristine and ecologically valuable land.  We seek to ensure that the full impact of this kind of development in the San Pasqual Valley is thoroughly studied and that the short- and long-term effects of a project of this size and scope are accurately represented. We have significant concerns about these kinds of reckless attempts to develop vast areas of biologically rich and important habitat.
Without a second primary access road (i.e. entrance/egress, open at all times) planned for Safari Highlands Ranch, there are concerns about traffic congestion as well as vehicular and pedestrian safety on Rockwood Road.  Also, because there are no additional southern evacuation routes planned, there are serious concerns about increasing emergency evacuation times resulting from the expected increase in people and cars in the area. Furthermore, with public trails and a "Village Core" plan that includes a corner store and an outdoor amphitheater, Safari Highlands Ranch is actually designed to attract additional traffic from outside the area. This plan not only ignores issues related to a dramatic increase in traffic associated with 550 homes, it actually makes those problems worse by drawing outside traffic, not otherwise tied to Safari Highlands Ranch, down the same roadway that will experience a ~200% increase in traffic just from the 550 houses. With major employment and activity hubs located many miles away and a lack of robust public transportation options servicing the area, the environmental impact of increased development even further outside the urban core of Escondido is a significant concern long-term.
We join with many concerned residents of the San Pasqual Valley, along with state and local Groups in opposing efforts to further develop this region. We will be adding additional information on specific areas of negative impact and public concern as we proceed. Check the Latest News page for the most up-to-date information on the SHR proposal process. You can also find all of the information submitted to the City of Escondido by Concordia at: https://www.escondido.org/safari-highlands-ranch-specific-plan.aspx
As a matter of significant public interest, we encourage everyone to stay informed, ask questions, share concerns and continue to actively participate in the public process. We welcome anyone who feels strongly about the need to preserve this important area of open space and are opposed to this kind of development in the San Pasqual Valley. If you would like to get connected with the San Pasqual Valley Preservation Alliance, and get updates and information on this project, visit our Contact page to be added to our list of supporters.
We depend on donations to support our wide-ranging and ongoing efforts to preserve and protect the San Pasqual Valley.  As a tax-exempt 501(c)(3) nonprofit, donations are tax-deductible.
The San Pasqual Valley Preservation Alliance is pleased to join with the following groups in opposing Safari Highlands Ranch. Please take a moment to learn more about the activities of the following groups by clicking on their links and visiting their sites.

The Endangered Habitats League is a 501(c)(3) non-profit organization dedicated to the protection of the diverse ecosystems of Southern California and to sensitive and sustainable land use for the benefit of all the region's inhabitants. Through participation in community and regional planning processes, and collaboration with other stakeholders, EHL works to develop solutions that serve the needs of all area residents and preserves our native landscapes.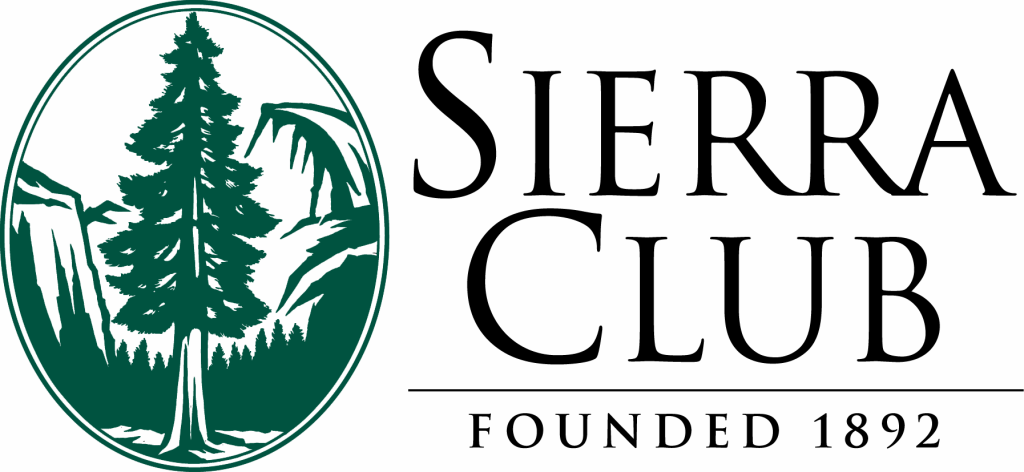 The Sierra Club is the nation's largest and most influential grassroots environmental organization with three million members, 14,000 in San Diego and Imperial counties. Successes range from protecting millions of acres of wilderness to helping pass the Clean Air Act, Clean Water Act, and Endangered Species Act. Working under an adopted set of conservation priorities, Sierra Club San Diego's Conservation Committee keeps vigil over conservation issues & campaigns, and maintains liaisons with government agencies & non-government organizations in San Diego and Imperial counties. Click HERE to view the opposition letter submitted by Sierra Club's San Diego chapter regarding the Safari Highlands Ranch development effort.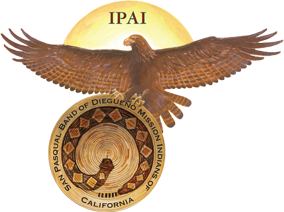 The San Pasqual Band of Mission Indians (SPBMI) has deep ancestral ties to the San Pasqual area. In the late 1800's, the SPBMI were forcibly removed from the San Pasqual Valley area. Nearly 40 years later, a reservation was established in the hills overlooking Lake Wolford. In the 1950's, descendants of the original band began relocating to the reservation. The SPBMI Culture Committee is responsible for preserving the Kumeyaay culture on the San Pasqual Reservation for future generations. It is also responsible for the maintenance of its Culture Center overlooking Lake Wohlford; its museum, resource center and archive of tribal documents and artifacts. The San Pasqual Reservation is now also home to the Valley View Casino – the tribe's most important economic asset. Click HERE and HERE to view the opposition letter submitted by the San Pasqual Band of Mission Indians regarding the Safari Highlands Ranch development effort.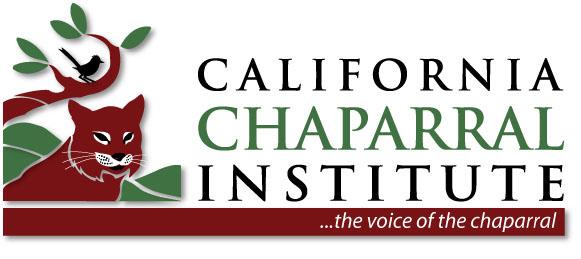 California Chaparral Institute is a 501(c)(3) nonprofit research and educational organization dedicated to the preservation and protection of native shrubland ecosystems, especially chaparral. Chaparral offers vital natural resource values that help maintain California's ecological health, such as providing watersheds to protect our water supplies, carbon sequestration to combat climate change, and habitat that supports some of the highest levels of biodiversity on earth. Chaparral remains one of the last bastions of the California condor.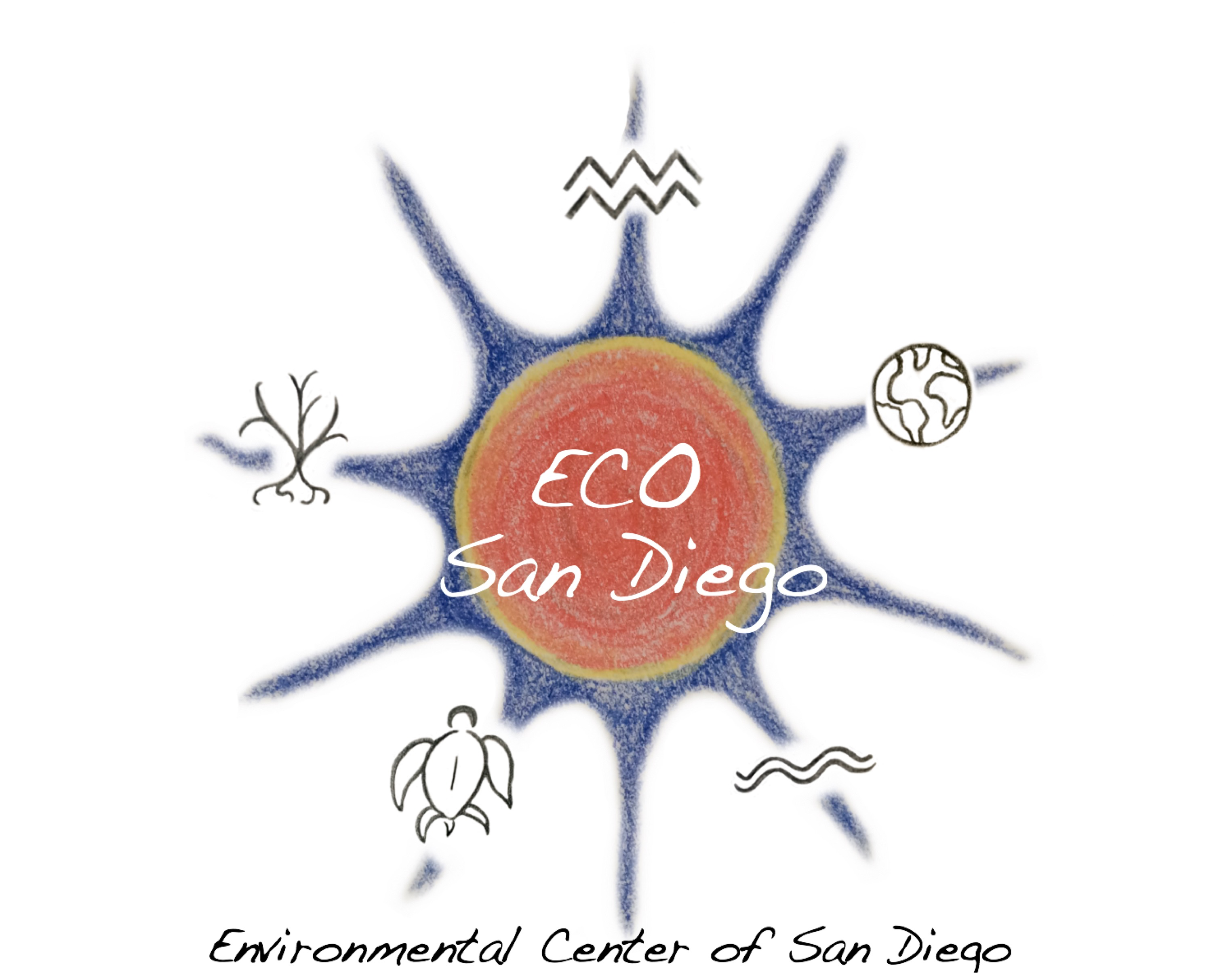 The Environmental Center of San Diego is dedicated to the preservation and protection of the natural environment throughout San Diego, through education, advocacy and direct action, including owning and operating accessways on behalf of the public to maximize public access to and along the coast consistent with sound resource conservation principles.

Escondido Chamber of Citizens is an organization of residents, community and business leaders formed in 1997 to focus on gathering and disseminating information on a variety of local public issues and concerns, as well as working with local, county and state officials in pursuit of the best possible quality of life. ECOC was the catalyst for, and the movement behind, Proposition S, "The Growth Management and Neighborhood Protection Act" passed by majority vote in 1998. Prop. S was pivotal in closing a loophole that allowed an Escondido City Council majority (3 votes) to approve amendments to the City's General Plan regarding residential development density. Prop. S helped control some of the rampant residential growth slated for Escondido by putting control in the hands of Escondido voters when developers seek an amendment to Escondido's General Plan. Although SHR violates the Smart Growth principles detailed in Escondido's current General Plan, doing so does not require an amendment to Escondido's General Plan. Nevertheless, ECOC remains a powerful and passionate group of residents and leaders focused on land use and quality of life issues throughout Escondido and surrounding areas.  Click to HERE view the opposition letter submitted by the Escondido Chamber of Citizens regarding the Safari Highlands Ranch development effort.
Save Our Countryside is a group organized to challenge the proposed Lilac Hills Ranch development north of Escondido and growing efforts to develop the backcountry of San Diego County. - Measure B defeated!
Escondido Neighbors United is an alliance of engaged residents working for the benefit of the rural, urban, and natural communities in the Escondido Area. Their goal is to advance protection of communities, protect natural resources, ensure sustainable planning and development, prevent and secure cleanup of contamination, and support of environmental justice in the Escondido area.  Major areas of interest are the Felecita Creek area and contamination from the Chatham Barrel Yard site.